Get your hands on genuine Pakistani-made Goree Beauty Cream now with fast and free worldwide shipping! ​
Did you inquire about where to purchase genuine Goree products? To the appropriate place you've come. We sell authentic Goree beauty products and ship worldwide for free, including the Philippines, the United States, the United Kingdom, Saudi Arabia, Europe, Australia, and many other countries.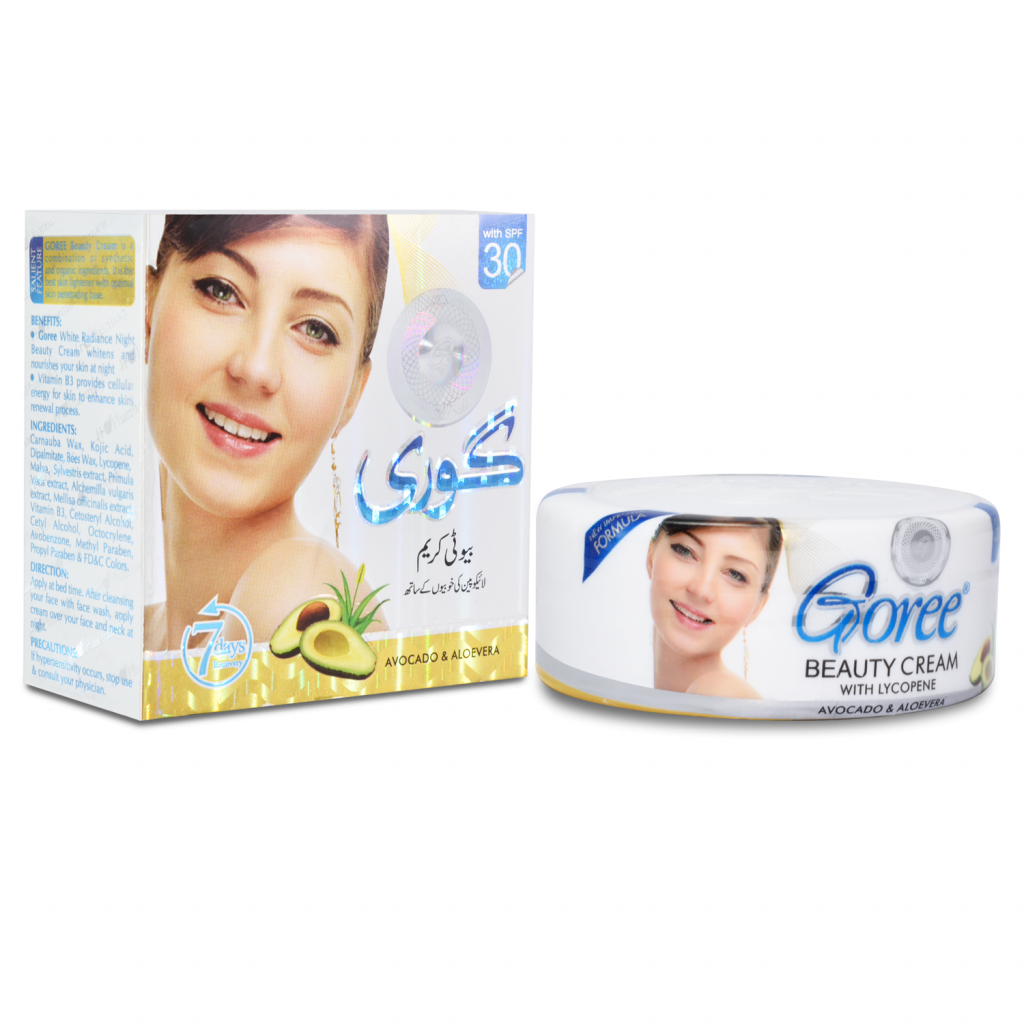 Our Featured Goree Beauty Products
Why Should You Buy Goree Beauty Cream Products?
This is the #1 Whitening Beauty Cream Made in Pakistan with the regulation of health & beauty product standards with allowed ingredients.

We're shipping Goree Beauty Cream products to all countries including United Kingdom, United States, Australia, New Zealand, Germany, Canada, Malaysia, Philippines, Saudi Arabia, Denmark, Indonesia, Singapore and many other countries for free of cost within 2-4 weeks.

We guarantee that if you didn't receive the item within up to 45 days you can able to claim full refund. To claim it, please contact us in Support Chat.
Note: In some countries and in some cases you need to do customs clearance for yourself if you buy the item in large quantity. You're fully responsible for this. 

PayPal is our main payment processor to receive the payment securely. If you don't have a PayPal account, you still have the option to pay using your credit or debit card without creating an account. Furthermore, PayPal gives Free Buyer Protection facility to resolve disputes when you and we can't resolve a problem. 
Our Customer base is not just limited to Pakistan. It's spread to all over the world.
"Beauty creams are a tricky product for me when it comes to my dry skin. Mostly the creams I have used in the past make my skin dry and patchy. But this wasn't the case for Goree Cream. This cream is super soft and creamy in texture and it really evens out my skin pores and whitens my complexion. It's a must-have!"
"Goree Beauty Cream really works I love them. It helps me to get my glowing skin back. I definitely recommend to all girls and women to use Goree Products with full trust."




"I have sensitive skin & I am using goree cream. It's amazing. I got excellent results with no side effects from only 3rd day of usage. It's miraculous product with such a reasonable price. I love it"